Help Montana Families Succeed!
REO is currently seeking funding to build organizational capacity to reach our program goals. Additionally, donated funds help REO to meet the needs of our participants with emergency services that keep families stable while in the program. Click the "Donate" button and make your tax deductible donation today!     

Montana Shares is a federation of Montana-based nonprofit organizations working to promote our state's human, animal, cultural and natural resources. Members are working on issues concerning health and hunger, women and families, the environment,  community arts and culture, education, animal welfare, social and economic justice and human rights. By focusing beyond symptoms and addressing the root causes of problems through education, prevention efforts, direct services and advocacy, our member agencies address issues which affect our state as a whole and our individual communities. https://montanashares.org/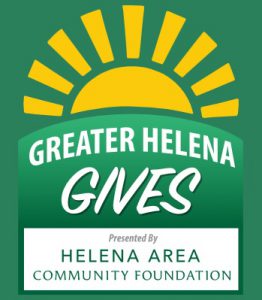 Greater Helena Gives: Please join REO's campaign and help us reach our goal of $1,500 and 100 donors! Tell your friends and family members about the important work we do. Ask them to join us in helping to make a difference. Get ready to give! In May, visit www.greaterhelenagives.org and make a donation to us and/or to any of the great participating nonprofit organizations in our state. You will have 24 hours to make your donation and all giving will end at 6:00pm on the following day.